Canvas People coupons plus $2.50 Cash Back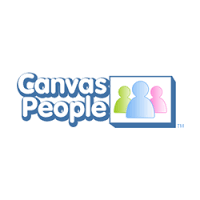 Canvas People
Very few home printers can print on canvas without their gears grinding to an ear-splitting halt. That's one of the reasons the folks at Canvas People decided to share their specialty equipment with a few million friends across the internet. To that end, they simplified the process of getting a favorite image or parking ticket immortalized on canvas, boiling it down to four easy steps. First, customers pick a photo and upload. Then, keeping in mind details such as resolution, they choose the right size of canvas for their image. Next, they can select from a variety of frames, or just skip over this step completely. Finally, they can, if they wish, apply a variety of photo effects, such as turning an image black or white or enhancing the colors. After customers have decided on everything, the technicians take over, delivering the finished product in padded boxes via the mail.
Canvas People Reviews
No reviews yet. Be the first to write a review!
You might also like...
You can download our app from
App Store and Google Play

For the best mobile experience, please try our free app.
Top